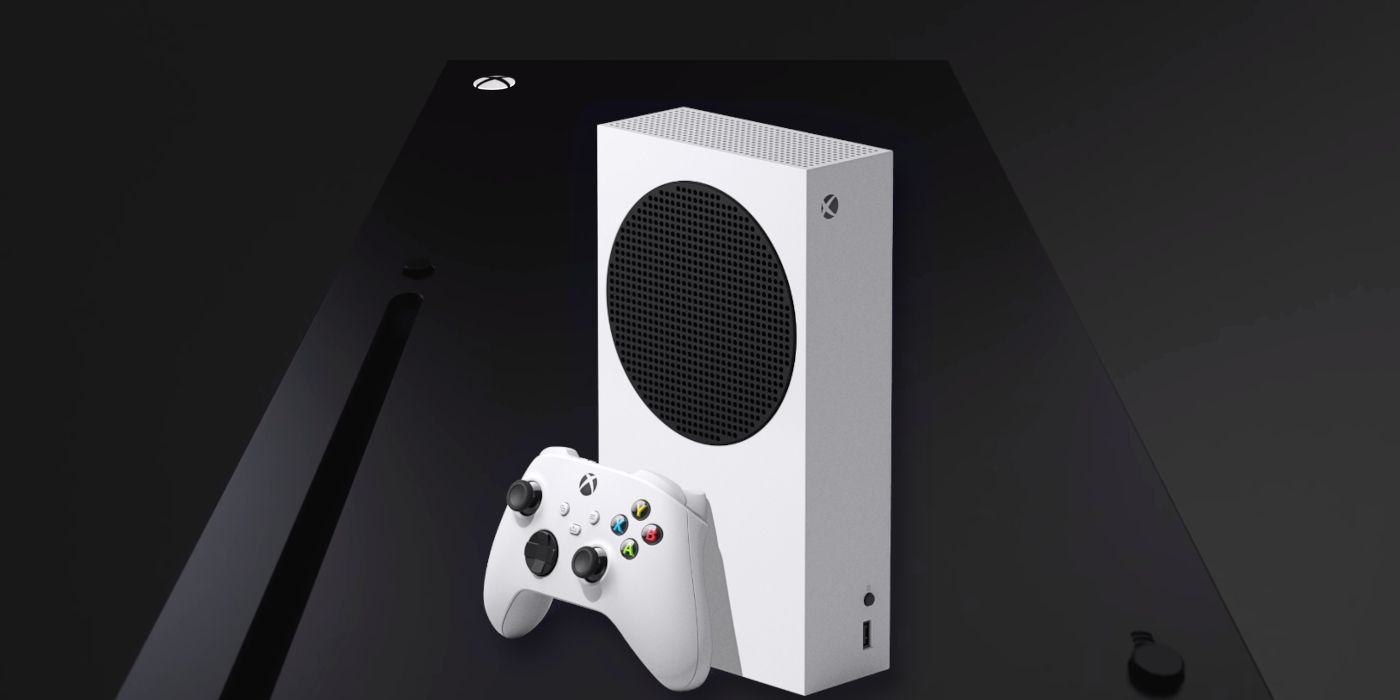 Upgraded Xbox Series X/S Models Rumored For 2022 & 2023
Moore's Law Is Dead reports a trustworthy source has confirmed plans for Xbox Series X/S model refreshes to counter plans from Sony.
A rumor has surfaced that Microsoft will release refreshed versions of the Xbox Series X and S between 2022 and 2023 or beyond to counter Sony's planned PS5 Slim, with the new model of the Series S supposedly debuting first. The international chip shortage has had an adverse effect on console sales for Microsoft and Sony, but not so much to prevent either company from making sizable profits on their most recent systems. Sony's executive vice president of hardware commented as far back as late 2019 on the likelihood of a PS5 Pro as part of the PlayStation 5's six-to-seven year lifecycle, referencing the PS4 Pro as the precedent. Releasing an updated version of a pre-existing console with better hardware and graphics capabilities has become a regular practice in recent years among the Big Three.
Microsoft unveiled the Xbox One X in 2017 as a higher-performing, 4K alternative to the original Xbox One, which struggled in sales against its PS4 rival. But Microsoft's unveil only arrived after Sony's announcement of the PS4's own 4K successor, the PS4 Pro. Nintendo has also repeated the practice to a lesser degree with the OLED version of the Switch, though fans still hope for a dedicated Nintendo Switch Pro. Now that rumors of a PS5 Pro model with 8K support have come to light, the same may pan out for updated versions of the Xbox Series X and S.
Related: Will Nintendo Switch Pro's Release Mirror Sony's PS5 Console Fiasco?
Moore's Law Is Dead on YouTube has released a video covering the contents of a supposed leak for refreshed versions of the Xbox Series X/S. Per Wccftech, he discusses Microsoft having plans to release a Series S refresh sometime late 2022, referring to a higher spec, competitively-priced Series S that aims to stunt the momentum of Sony's rumored PS5 Slim. Microsoft's strategy relies on the idea that Xbox views itself as a "Software as a Service" company. This means it depends heavily on Xbox Game Pass sales, a hypothesis supported by the incoming Game Pass deal where Xbox One owners can play X/S games via the cloud. A new Series S gives gamers a reason to trade in their old systems, and it encourages them to purchase more game passes. It also allows Microsoft to drop the price of the original Series S, gaining an additional source of revenue in gamers who decide to conserve money by purchasing the older model. Following its release, MLID alleges Microsoft will release an Xbox Series X refresh as soon as 2023.
Like the PS4 Slim before it, Sony releasing a PS5 Slim would fit in its recent practice of releasing a cheaper, less graphically demanding alternative to its mainline consoles. The original Xbox One X and One S copied this model to compete for the same share of the market: gamers who want to play next-generation titles while still saving money. Revamped versions of the Xbox Series S and X allow Microsoft to keep up with Sony PlayStation's rumored PS5 Slim and PS5 Pro. But as MLID reports, the gaming industry has to find a way around the worldwide chip shortage before companies can mass-produce new hardware.
Tomorrow's PlayStation Showcase livestream may elaborate further on these rumors, which at this point have not expanded beyond rumors. Xbox gamers will also have to wait for official confirmation, or denial, of the rumors concerning refreshed Xbox Series X/S consoles. MLID's claims have a basis in recent history, so it's well within the realm of possibility.
Next: PS5, Xbox Series X/S Chip Shortage Likely To Last Another Year
Source: Moore's Law Is Dead/YouTube (via Wccftech)
PS5 Hits One Million Sales In Japan Faster Than PS4