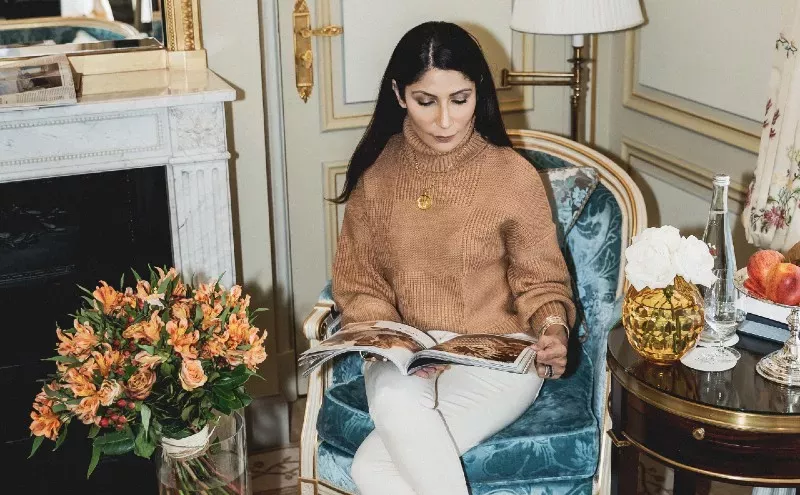 Sobia A. Shaikh's Lifestyle Blog, Shaikhen And Stirred
By Storyhub
The number of blogs has reached millions by now, so to stand out amongst all those seeking fame is remarkable. The perfect example of this is the blog, Shaikhen and Stirred by Sobia A. Shaikh. She talks about lifestyle, food, beauty, fashion, and other aspects of life that she is knowledgeable about. The blog was started in September 2018, and its prominence is growing day by day.
Besides being a blogger, Sobia is an entrepreneur, influencer, and model from Karachi, Pakistan. She is renowned in social media, specifically Facebook, Twitter, and Instagram, for all her projects in the numerous industries. After discontinuing her personal brand, ISLY Handbags, in 2017 to focus more on her health and family, she created a lifestyle blog, which is now the center of her career.
Although the Shaikhen and Stirred blog has now accepted about 50 requests for collaboration from different brands, it actually started without any intentions of starting a business. In fact, it was only made by Sobia so that she could have a way to share the aspects of her life that she enjoys with her followers. Although that's still its primary purpose, the blog is now specifically renowned for fashion and beauty.
Sobia has been a model since she was 16. Her years of experience has allowed her to meet many famous and talented designers, who have played a role in her passion for fashion. Now that she's 51, she's still rocking the modeling industry, and she proves that age is indeed just a number.
This leads to one of the main reasons many people are drawn to the Shaikhen and Stirred blog. Sobia is always genuine and doesn't hide what other influencers would usually keep from their followers. One of which is her age. However, for her, it's something she should be proud of and certainly not hide from her viewers. She also doesn't hide that she had Botox, fillers, and other cosmetic treatments.
Due to being open about such topics, many people who have concerns about experiences similar to Sobia's contact the Facebook page for information and to ask Sobia for answers to their questions. She makes sure to always reply to her fans to show her appreciation for their devotion.
Sobia shares that throughout her journey and now, many have served as her support system. There were times that she felt discouraged because some people were undermining her efforts in her career. However, her family and friends believed in her potential as a lifestyle influencer, and she couldn't be more thankful for their trust. If not for them, she wouldn't have had the strength to continue.
One of the biggest reasons behind Shaikhen and Stirred's success are Sobia's honesty and talent. The number of people visiting the blog keeps increasing, and it's expected to only go higher as time passes. Sobia's goal, for now, is to constantly improve her blogging skills to enhance the quality of her posts.