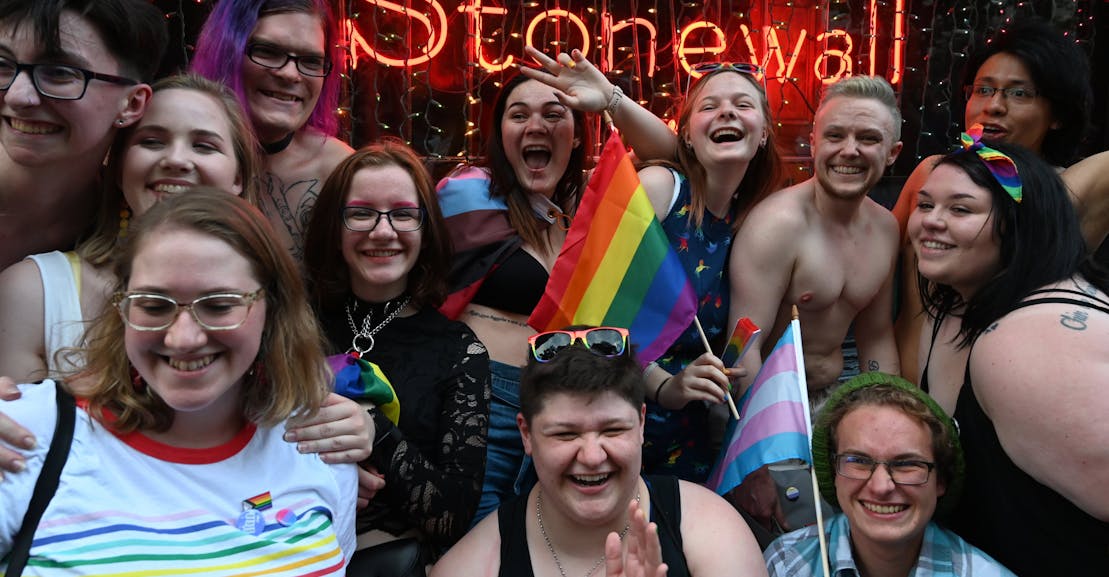 Republicans Ban LGBTQ Education in Public Schools
But broader bans on teaching queer history are as active a
threat as more tailored measures. Another bill
in Tennessee sought to suppress any educational materials that "promote,
normalize, support or address lesbian, gay, bisexual or transgender (LGBT)
issues or lifestyles." Republicans in West Virginia's House of Representatives tried
earlier this year to "forbid the teaching of sexuality in public
schools." 
In fact, limitations on the instruction of LGBTQ topics
already exist in six states,
remnants of another era of moral panic over sexual and gender politics: the
AIDS crisis under Ronald Reagan. In Alabama and Texas, students must be taught
in sex ed that being gay is "not a lifestyle acceptable to the general
public." In South Carolina, you can't talk about gay relationships outside
the context of disease transmission. Louisiana, Mississippi, and Oklahoma have
similarly homophobic restrictions on public education on the books.
In considering the threats and implications of censoring
LGBTQ history, it can be easy to fall into the trap of thinking that teaching
about queer oppression, misogyny, or racism is only to show America's dark
side, to expose the failures of our system of government. While the work of
these movements remains unfinished, their successes are, in fact, that gleaming
embodiment of democracy we should want the world to see. 
"The triumphs of the black, women, and gay-liberation
movements are three of the most uplifting stories about American democracy of
the last 50 years," said Charles Kaiser, author of The Gay Metropolis, a
pre-eminent account of gay life in America. "The idea that ignorant people now
think the most important thing they can do is suppress stories that tell you
the best things about America is just repellent on every level."