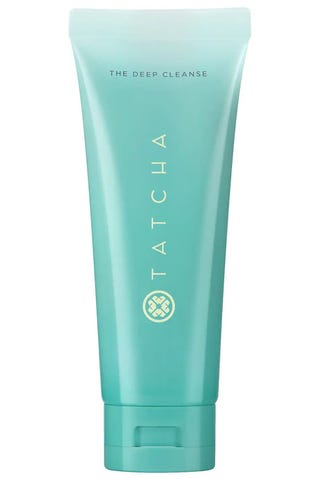 Huda Kattan Nighttime Routine – Wishful Honey Whip Moisturizer Review
With nearly 50 million Instagram followers (and millions more on every other social platform), Huda Kattan isn't just a beauty influencer and entrepreneur, she's a pillar of the beauty industry. What started as false lashes and liquid lipsticks has evolved into Huda Beauty, a massive beauty brand that stays on top of trends at the speed of TikTok. Beauty is Kattan's passion, and that's perhaps most apparent when she chats about her new skincare brand, Wishful.
Launched in early 2020, Wishful is trying to pull the beauty industry back into reality with its Photoshop- and filter-free commitment, and simple yet effective products. These are skincare products designed to give you skin so glowy, even, and radiant that you can tone down your concealer and foundation (if you want to). The line now includes everything from cleansing butters to tools and masks, but the latest drop is the Honey Peptide Whip Moisturizer. "Wishful is a passion project. Like, honestly, even if it didn't make any money, I'd be so happy with it. Because it was for me. I needed something myself, because I had such a skin care journey," Kattan tells BAZAAR.com.
In our latest episode of Go to Bed with Me (above), Kattan walks us through her entire nighttime skin care routine, plus she shares why the new Honey Peptide Whip Moisturizer formula is so good. The secret is skin-repairing and plumping peptides, as the name suggests, but also manuka honey.
"Honey is one of my favorite ingredients in the entire world. Just because it's simple and it's from nature. And it's just so healing," Kattan says. "It's one of the things that I've always used, even when I would do DIY." The new moisturizer is lightweight but deeply nourishing, and it won't leave your face feeling slick or greasy. There's virtually no scent, and makeup applies beautifully on top just minutes after application. It's just a really good moisturizer—no frills, gimmicks, or Photoshop needed.
Part of Kattan's continued success in beauty is thanks to her authenticity. She's an open book about the products she really uses—like in the video above—as well as the cosmetic tweaks she's tried in the past. Which is why when she pledged to toss out the filters and nix the editing in her Instagram posts, her audience knew that she really meant it. But that doesn't mean it's been easy.
"It's still the norm to have these overly Photoshopped images, to not show the product, to not show the skin the way that it really is. And to be honest, for me, it was really personal. I was doing a lot of soul searching, a lot of work with my life coach, and as we were chatting through things, a lot came up around self-worth and issues that happen because of the beauty industry," Kattan confesses. "Wanting to break that for my daughter—really that was a big driver, because I can't keep doing the same thing that everyone's doing. We just have to keep going at it. You know, you have to be really, really consistent at it. It's not really for me, you know, I feel like I have to get myself out of it. It's really for my daughter."
The Huda Beauty community—all 50 million-plus of them—help inform Kattan's new Huda Beauty and Wishful launches and product ideas. We ask: Since community is so important, is there an up-and-coming influencer or content creator you would like to tell your community to go check out? "There's an influencer that I'm obsessed with. She's actually in New York, her name is Christina Abiola. She's just amazing; she's awesome. She wants to make a difference too. She's like the kind of influencer that I want to support."
This content is created and maintained by a third party, and imported onto this page to help users provide their email addresses. You may be able to find more information about this and similar content at piano.io