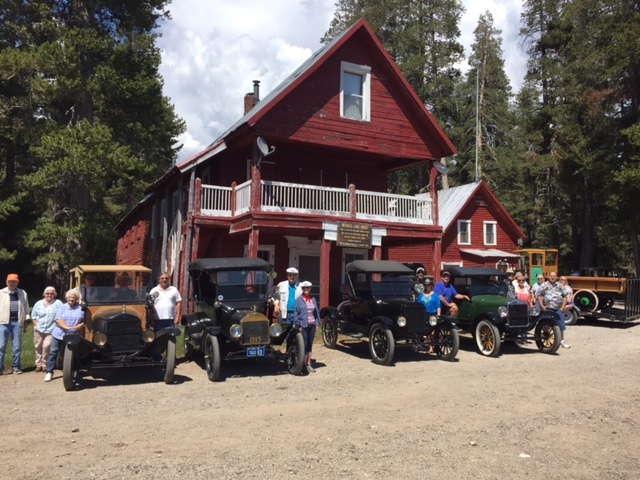 Dangberg hosts Model Ts | Serving Minden-Gardnerville and Carson Valley
The Silver State Model T Ford Club will present "The Car That Changed the World" 10 a.m. Saturday at the Dangberg Home Ranch Historic Park.
The Model T Ford was produced from 1909 to 1927 during which time over 15 million cars rolled off Ford's production lines. It is generally regarded as the first affordable automobile, which made car travel available to middle-class Americans. The relatively low price was partly the result of Ford's efficient fabrication, including assembly line production instead of individual handcrafting. Because of the profound impact that the Model T Ford had on society, the love that people around the world had for the cars survives to this day. 
The Silver State Model T Ford Club was founded in 1989 with a mission to encourage the restoration and preservation of Model T Ford cars and trucks. Club members drive and restore cars, and participate in driving tours, technical seminars, and events such as parades and car-shows. Members range in age from 17 to 90 plus years old. 
The club's presentation will highlight the history and impact of the Model T Ford around the world, and will also provide the audience an opportunity to experience up close, several of these remarkable cars that were built over 100 years ago. This event is free to the public.
Please bring your own seating and no pets allowed – service animals only. Guests are welcome to bring a picnic to enjoy as no food or beverages will be sold at this event. All events are held outdoors.
"We are excited for the opportunity this club is giving us, to see these cars in a setting where they actually were 100 years ago," said Kim Harris, the park's events manager.
This event is sponsored by Douglas County, Carson Valley Accounting, Carson Valley Chamber of Commerce, Dr. James the Dentist, Edward Jones Investments – Tim Cleveland, Horse Tales, D&B Cabinets, Holiday Inn Express – Minden, Hone Company, Jacobs Family Berry Farm, Mangia Tutto, The Pink House, and Frances C. and William P. Smallwood Foundation. Additional support for the park is provided by Robert E. Schilling Charitable Fund and TruNorth Wealth Management.
Remaining events for the festival season include Chautauquan Doug Mishler performing as "Nikola Tesla", Wednesday, August 25; Granna will perform traditional Celtic music, Thursday, August 26; and author Mark McLaughlin will give a presentation on "The History of Vigilantism in the West", Saturday, September 11.