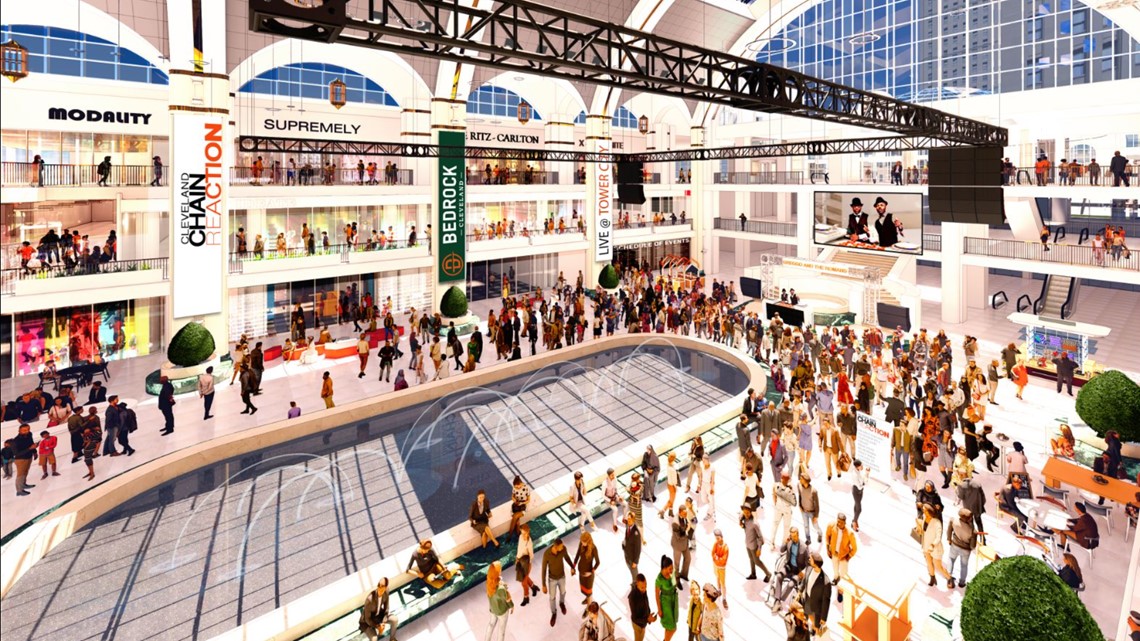 Changes coming to Tower City Center in Cleveland
'Tower City Center will be a destination for the community to convene, dine and interact.'
CLEVELAND — Tower City Center is getting a facelift.
Bedrock, a real estate firm, revealed a first look at the upgrades coming soon to the iconic downtown Cleveland location. They say it's "set to become a hub for shopping, pop-up retail experiences, dining and entertainment" with an influx of local, small and minority-owned businesses.
"Centrally located and modeled after the great marketplaces from around the globe, Tower City Center will be a destination for the community to convene, dine and interact," Bedrock officials said in a press release Thursday morning. "With experience always at the forefront, an ongoing calendar of family friendly events, seasonal programming and pop-ups will provide an influx of opportunities and options for northeast Ohio consumers, including residents, professionals and visitors."
Specific announcements related to new tenants at Tower City Center will be shared at a later date. Bedrock says leasing is now underway for additional retail, entertainment and food / beverage operations.
"Tower City's existing retailers are excited for these new tenants, who are slated to start opening for business in Fall 2021 ahead of a series of highly-anticipated events in the city center," Bedrock officials said. "These include but are not limited to the Rock and Roll Hall of Fame Inductions and the NBA All Star Weekend."
Bedrock, as part of the Rock Family of Companies, acquired Tower City Center and The Avenue Shops in 2016.